Target Open Source
GoAlert
On-call scheduling, automated escalations and notifications. Automatically engage the right person, the right way, and at the right time.
Never miss a critical alert
Configurable
Notifications, scheduling, and automatic escalatations to alert others when you're not available.
Open Source
We offer our code- it's up to you to host GoAlert for your team.
Customizable Integrations
GoAlert provides convenient options for external integrations using existing monitoring & telemetry systems.
A responsive, mobile friendly experience
GoAlert will adapt to your screen's size for the best possible experience whether you're debugging from your work computer, or opening up your phone to see an alert in the middle of the night.
Planning to use GoAlert in multiple environments? You can even configure and save theme colors sitewide.
Download Demo
Have a look our awesome app screenshots
Manage users, rotations, schedules, escalation policies, and services within GoAlert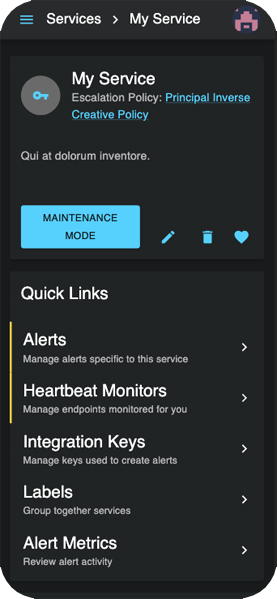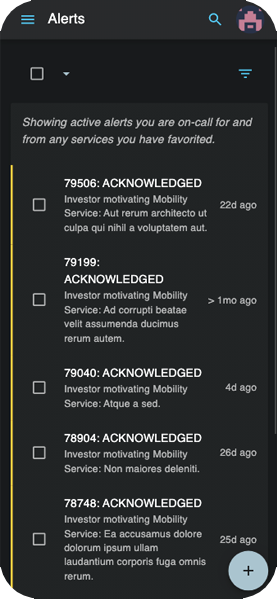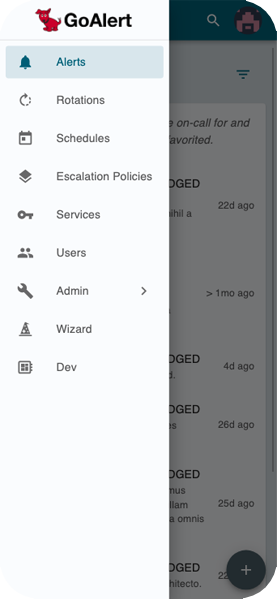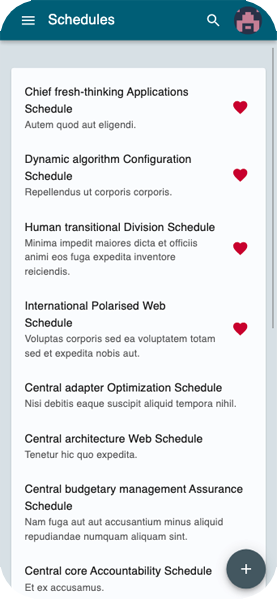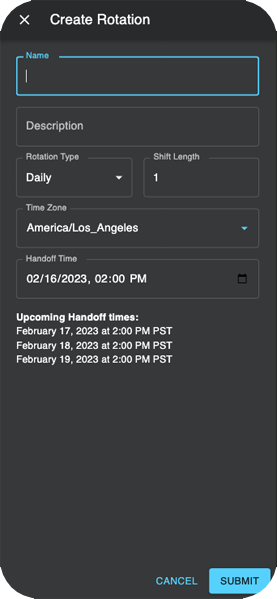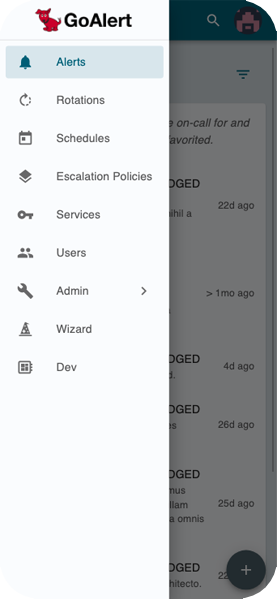 Frequently asked questions
GoAlert has many terms and integrations. Be sure to check out our documentation for more information.
It is possible to alert via the GoAlert generic API endpoint, email, Grafana, Prometheus, Site24x7, Sensu, or manually through the GoAlert UI. This list will continue to grow.
Currently SMS and Voice using Twilio, email using Mailgun, or Slack.
Send us an email at support@goalert.me, or join the goalert Slack channel in the Golang Gophers Slack to talk with someone on the team directly. Come hang out!
Invite link here